For the application of Oxyl-Pro™ & Sodium Hypochlorite
(Water UK approved system for Potable Water Pipelines)
STERI-KLENZE Disinfection System
Working in Partnership: Schur, Chemiteq & PBF Drainage can offer the following unique services:
Certified Application Equipment
Certified Applicators
Expert Advice on all your Disinfection Requirements
Disinfection Suitability
Oxyl-Pro
A new generation of food safe stabilised Hydrogen-Peroxide disinfectants.
No Chlorine
No Silve
NSF Certified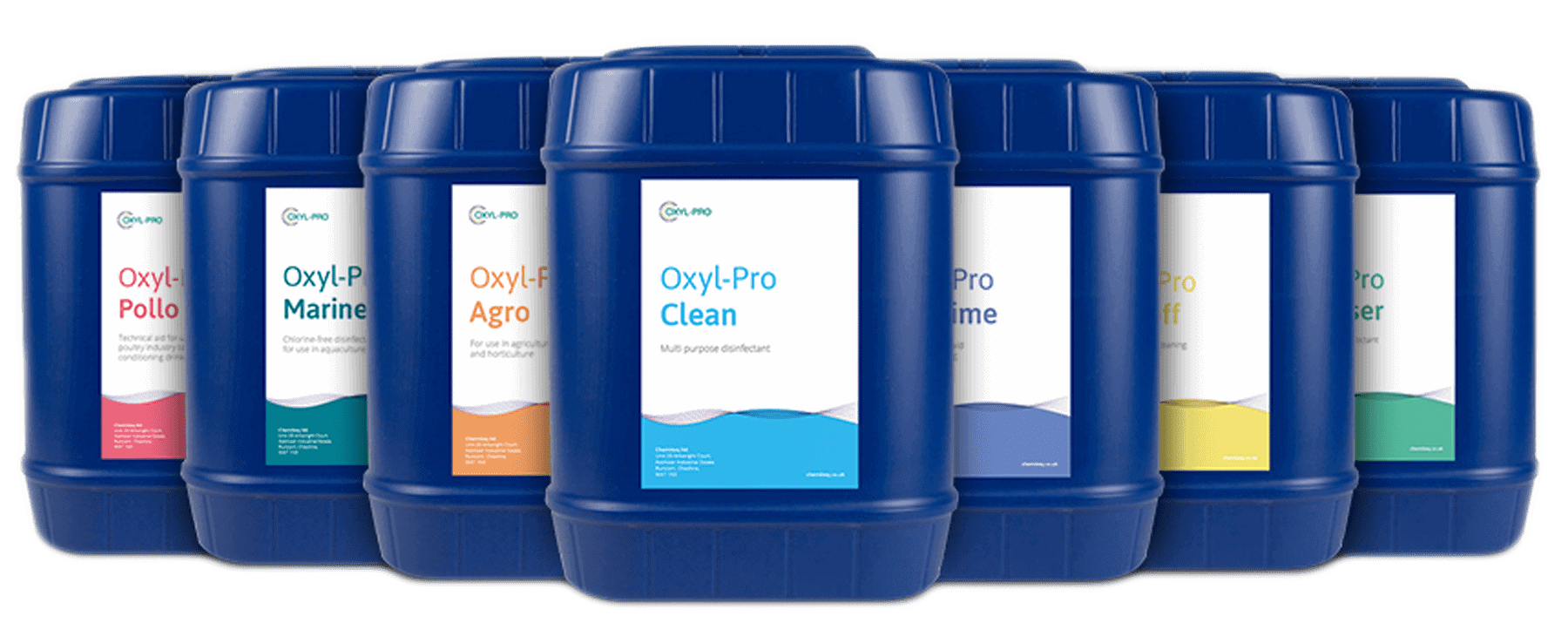 Our systems offer "Misting" application of the disinfectant which ensures full Coverage & Saturation.
Small Scale Hand-held Application – Uses an ultra portable Hand-held Cordless Unit
Large Scale Hand-held Application – Uses our application model SD180 which allows application up to 180m away from the unit c/w with a 150L disinfectant holding tank
For Potable Water Pipelines – Use our application unit, model SD180 which allows application up to 180m between access points c/w with a 150L disinfectant holding tank
Disinfection services PBF Drainage Services are working closely with, our suppliers and manufacturers during these difficult times.
In light of the current situation with Covid 19 working with SCHUR are now offering a disinfection system to work with a safe product for use in the disinfection process.
The Schur disinfection system was initially designed for pre treating potable water pipelines in preparation for reintroducing them into service. Using specialist spray heads, the system saves 96.6% less water than traditional flooding methods and is 95% faster. This system has now been converted for use in disinfection situations for use with Oxyl-Pro Oxyl-Pro is a food safe stabilised Hydrogen-Peroxide disinfectant. It contains No Chlorine – No Silver and is NSF certified. The product is dispersed via a misting system controlled via a computer aided mixing system. The misting covers large areas and is hand applied via a paint spray gun type of equipment or hand held self contained air gun for smaller areas. Oxyl-Pro has been extensively used in Agricultural settings to prevent the spread of Foot and Mouth and other fast spreading infections. The product has proven efficacy against bacteria, including Legionella & Pseudomonas, viruses, moulds, yeasts & fungi. Test results are available on request.
In a nutshell – it is a disinfectant and decontamination agent based on aseptic grade hydrogen peroxide which is stabilised using only food safe ingredients. Combined, this creates a powerful, all purpose broad spectrum product with an excellent ecological profile; it degrades to oxygen and water. This makes OXYL-PRO one of the safest disinfectants and decontamination agents on the market. It truly is a versatile product which has many applications.
The OXYL-PRO family is the result of many years of research and development to provide the market with an alternative to silver peroxides. OXYL-PRO's secret is in its encapsulation process, allowing a very controlled method of release, leading to minimal wastage of the product. It does not contain any silver or other heavy metals –only food safe ingredients are used.
Due to its unique formulation, OXYL-PRO is stable and fast acting, resulting in the quick destruction of micro-organisms and biofilms. Unlike silver peroxides, OXYL-PRO is unaffected by high chloride levels. It will not leave any grey marks on surfaces.
The process and products are ideal for disinfecting large or small areas and making them safe for use after an outbreak or bacteria or virus. The product is safe for use in any situations including on fabrics, painted surfaces and flooring. There is no residue left and no staining.
The Process
We would inspect the area and clean any bodily contaminates by hand using hand towels soaked and then wrung out in Oxyl-Pro.
We would use the hand application spray equipment misting the entire area, making sure that surfaces are treated fully & correctly
We would, If required, use the smaller portable equipment to reach areas that could have been missed for example under tables or behind doors.
We would then wipe over electrical sockets and power outlets, including computer screens, keyboards and similar items.
The room would then be left to dry for approx. 1 hour for the product to dissipate and dry. Once this has been completed the room or area is then free for use again in the knowledge that the disinfection has been carried out correctly
Because the system is food safe it can be utilised in food preparation areas or areas where this is likely to occur
Large areas can be disinfected quickly and regularly to reduce the likelihood of contamination
Detailed Method statements & Risk assessments will be produced and followed for each project
Applications for the Oxyl-Pro product family
As one of the most versatile disinfectants on the market, Oxyl-Pro has thousands of uses. Below is just a small collection of some of those we have experience with.
General
Hand disinfection
Car washing
Laundry
Buildings
Biofilm removal from sprinkler systems
Disinfection & legionella control in sprinkler systems
Public rooms
Hard surface disinfection
Hotels, Restaurants & Hospitality
Hot & cold water services
Drinking water disinfection
Disinfection of rooms
Equipment, hard surfaces etc
Beer line cleaner
Kitchen disinfection
Medical, Dentistry & Veterinary
Hot & cold water services
Drinking water
Equipment, hard surfaces etc
Equipment Sterilisation
Hot & cold water services
Disinfection of hard surfaces
Operating theatres
Isolation wards & cleanrooms
Work & cutting boards
Room fogging disinfection
Food & Beverage
Cleaning of inside of pipework
Hard surface cleaning – walls & surfaces
Fogging
Fruit & vegetable disinfection
CIP
Bottle washing
Agriculture
Removal of biofilm from irrigation systems
Water disinfection
Air disinfection
Oxygenation of compacted soils
Surface disinfection
Hard surface disinfection
Equipment/machinery disinfection
Breweries & Bars
Beer line cleaning
Hard surface disinfection
Equipment disinfection
CIP
Pasteurisers
Tank disinfection/cleaning
Sports Stadia
Biofilm removal from sprinkler systems
Disinfection & legionella control in sprinkler systems
Oxygenation of compacted soils
Public rooms
Artificial pitch disinfection (2G/3G)
Hard surface disinfection
Animals
Animal drinking water (continuous dosing)
Animal feet, teat, pet treatment
Egg-hatching disinfection
Animal housing, transport and equipment
Disinfection of hard surfaces
Disinfection of pipeworks
Disinfection of drinking water
Biofilm removal
Hard surface cleaning – walls & surfaces
Fogging disinfection
Shipping
No discharge restrictions under MARPOL
Biofilm removal from pipework
Disinfection of pipeworks
Disinfection of drinking water
Hard surface cleaning – walls & surfaces
Fogging rooms
Cruise ship disinfection
Swimming pools
Water disinfection
Legionella control
Disinfection of rooms & associated equipment
Hard surface disinfection
Hand Held Application
For Buildings / Agriculture
Smaller Scale Disinfection
For use with the OXYL-PRO™ family of Disinfectants only.
Easy application using a hand-held cordless application gun
Ideal for Buildings / Agriculture
Ultra portable
Application flow rates from 0.26 L/min to 1 L/min
1 L tank capacity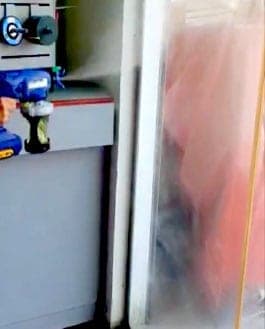 Hand Held Application
For Buildings / Agriculture
Larger Scale Disinfection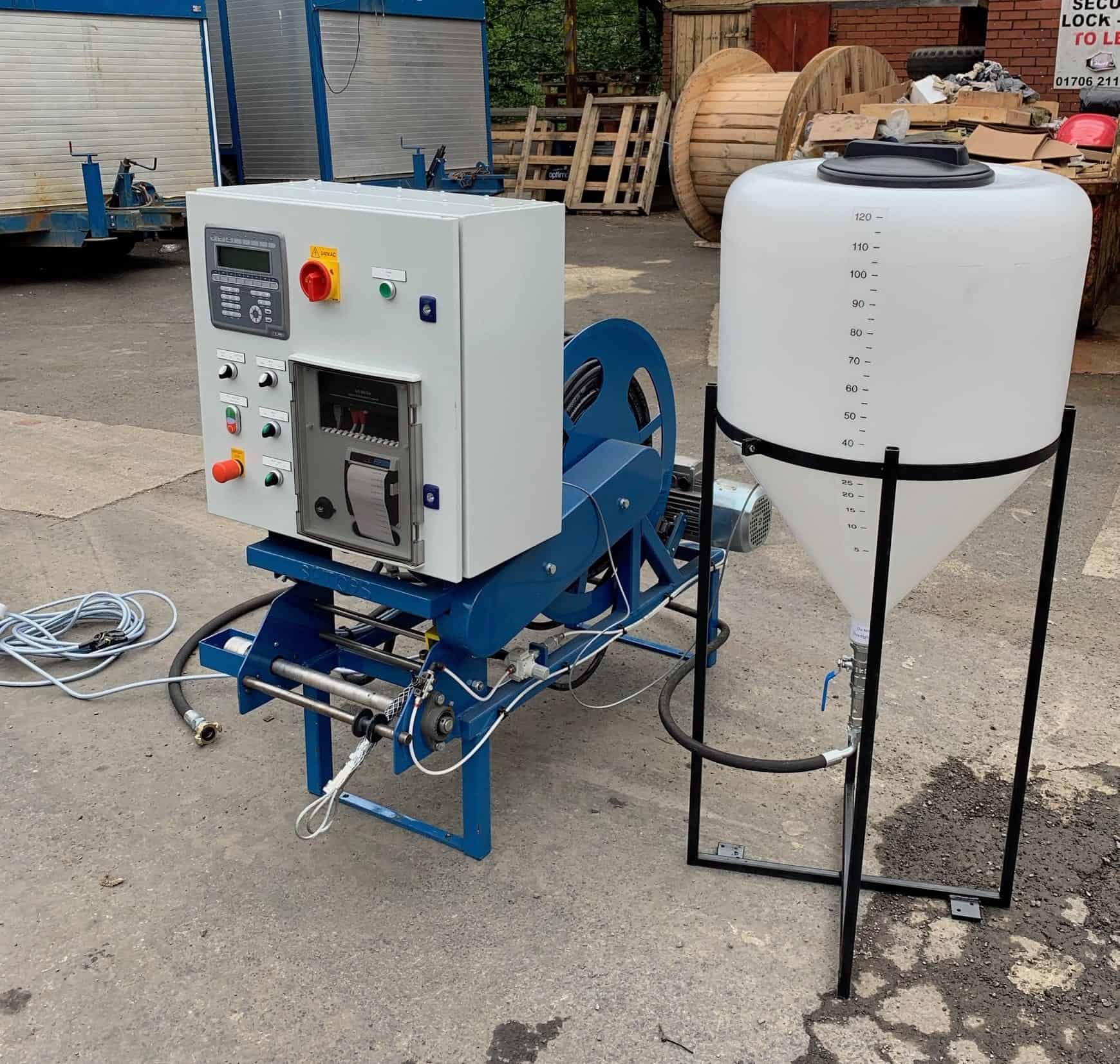 For use with the OXYL-PRO™ family of Disinfectants
Easy application using a hand-held application gun
Ideal for buildings / Agriculture
Work up to 180m away for the unit
150L tank capacity for extended application capacity
Application flow rates from 1 L/min to 3 L/min
Cover large areas quickly and effectively
All electric system – no compressor needed
Remote Application
For Pipelines
Designed for use with Sodium Hypochlorite Disinfectant
For pipes from 32mm to 1000mm diameter
Disinfect up to 180m between access points (730m if using our SD750 model)
Easy computer controlled fully automatic system
All electric system – no compressor needed
Designed & developed by Schur & Yorkshire Water over 15 years ago

99.6% water savings*

95% faster*

Fully automatic system, PLC controlled

Very Environmentally friendly

Designed by Schur & Yorkshire water over 15 years ago
*Compared to flooding method