Bluelight is the newest method of curing CIPP installations
Simple, cost effective, safe, and stress free CIPP lining solutions using the latest in technology using a system developed by installers for installers.
The use of an LED light head that is passed through the resin impregnated material which is inverted through the damaged section of pipe, the LED lights then cure the resin which leaves a new pipe within the host pipe.
Between 90% and 99% CO2 saving compared to heat curing systems.
Minimum of 50 year life expectancy.
300,000m of live installations and 10 years of practical development, already carried out meaning this is a proven technology.
Full European patent (EP 2 129 956 B1)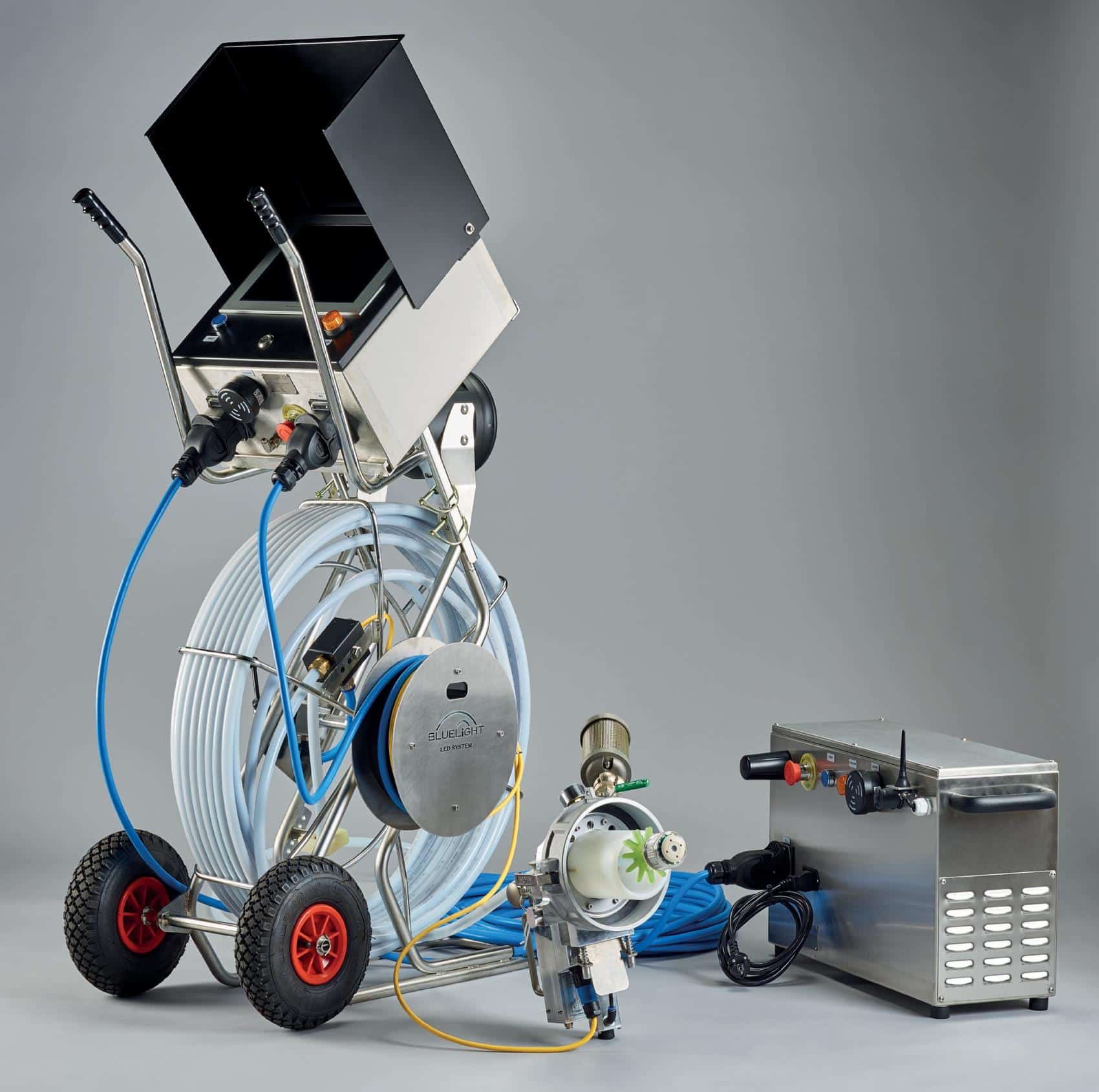 CIPP Liner Carrier
Flexible synthetic fiber with PU coating or GRP carrier.
Installation using traditional equipment.
Low inversion pressure 0.2bar approx.
Resin
Styrene Free, based on Vinylester. Single component resin requiring no mixing. Ability to pre wet liners or impregnate on site. 3 month shelf life of pre wet liners. Zero odor.
Cure
LED technology in the wavelength of Bluelight (450nm). Curing up to 5 times faster than traditional methods.
The ability to check the liner before it cures using the built in camera system.
System ability to carry out full protocol to provide client with quality assurance of the curing process.
Low space requirements. Fully automated control system.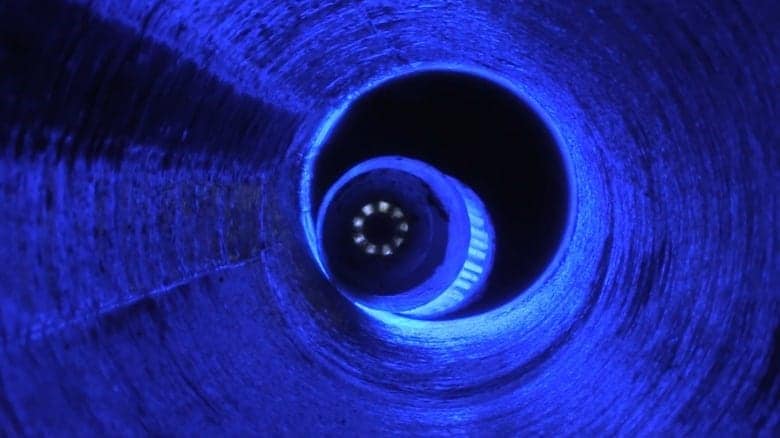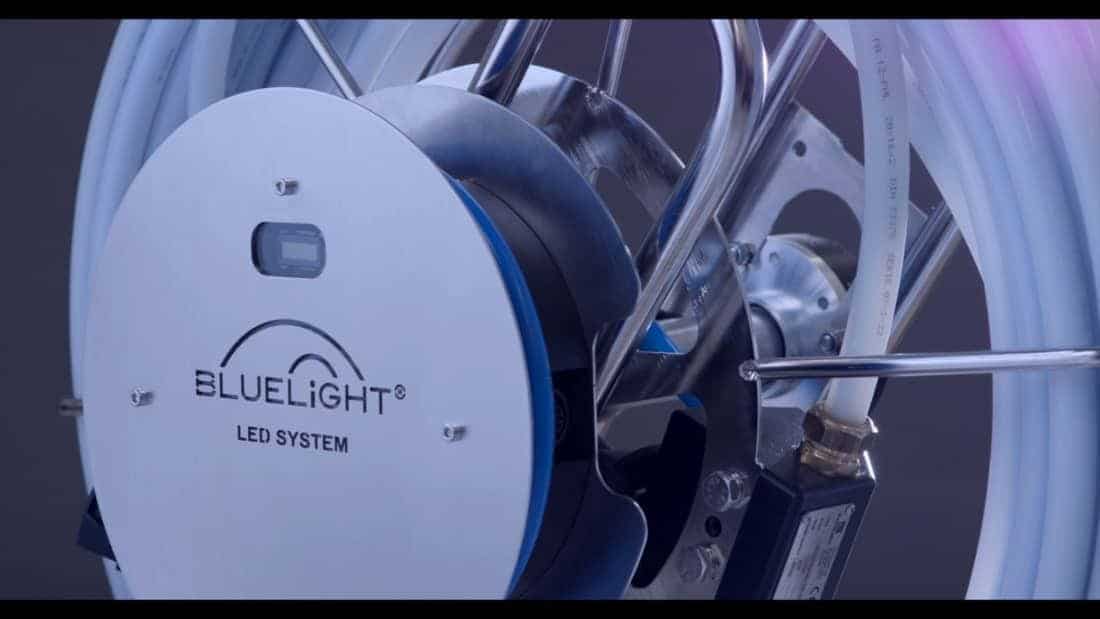 Curing speeds
0.30/min – 1.65m/min
Depending on liner thickness, diameter and type of liner
Installation range
DN100 to DN300
Change of nominal diameter possible depending on liner type, length of 95m from a single end.
Bends up to 90° depending on product.
Open ended liners using specialist translucent calibration hoses.
Reusable calibration hoses reduces waste.
Production according to standard DIN EN ISO 9001