Small van mounted equipment used in smaller diameter pipes. Our van packs are capable of cleaning a 225mm pipe. Opperating at 3600psi 16gpm lengths of 100m can be worked in. Ideal for clearing blockages, descaling, root cutting, and fog removal(fats, oils and grease). These jetting units are mounted in 3.5t MWB Vehicles so can work where larger truck mounted equipment can't get to.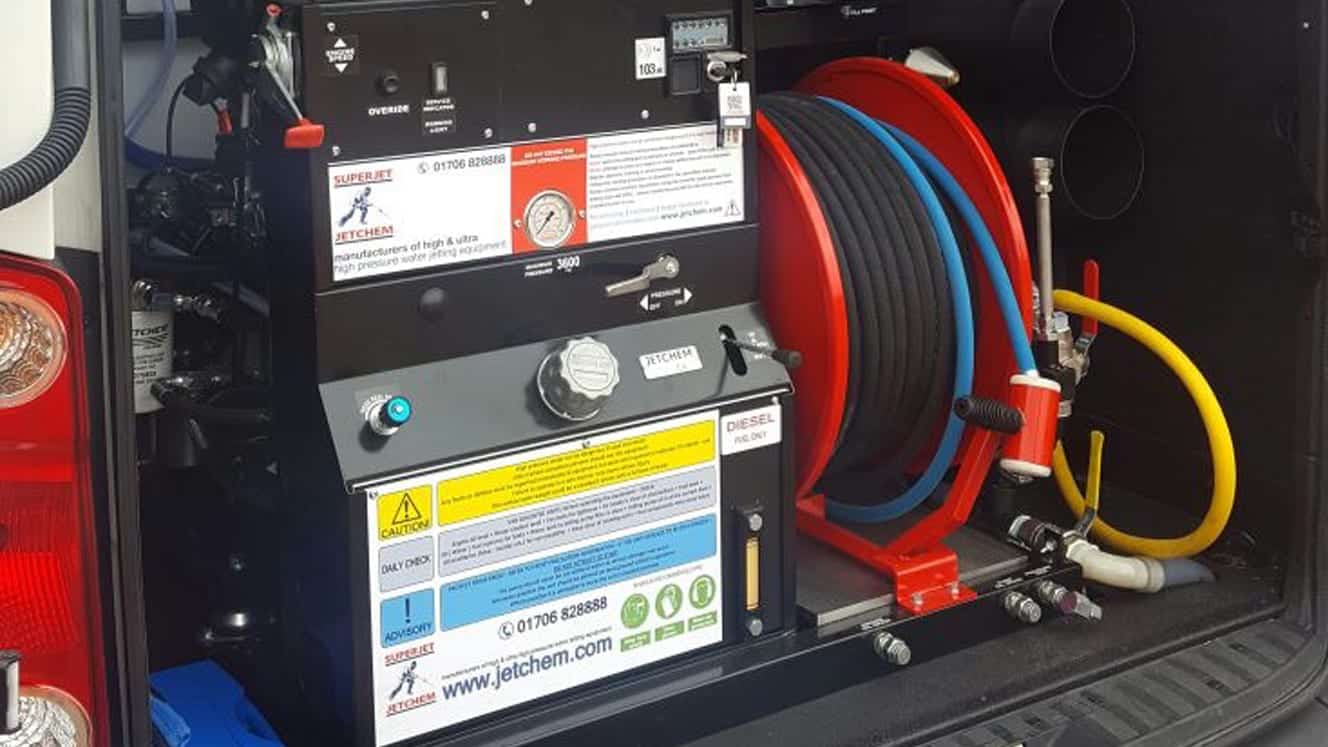 Larger jetting units from 7.5t through to 32t recycling units are available to work throughout the UK these are capable of carrying out work on larger diameter sewers and lengths of upto 200m. these vehicles are capable of working within pipe diameters from 150mm – 3000m using some of the most high tech jetting nozzles we recommend the right equipment for the job at hand to provide the most economical method of clearing the most stubborn of drainage systems, with the use of our off road remote hose reels carrying 400m of 1" jetting hose we can work up to 1000m away from our main vehicle enabling difficult access jobs to be carried out as efficiently as possible. These vehicles are ideal for site cleansing, pre handover, deep cleansing or sewers and long duration works.
We have access to varying different equipment that is required for difficult access, low pressure long lengths, farm access and tracked mounted equipment.
We can also provide vacuum tankers to carry out septic tank emptying, removal of liquid wastes and flow control situations.
All our vehicles are operated by highly skilled staff who can adapt to situations as they arise, being in constant contact with the office information can be updated quickly and if required additional equipment can be dispatched reducing delays.