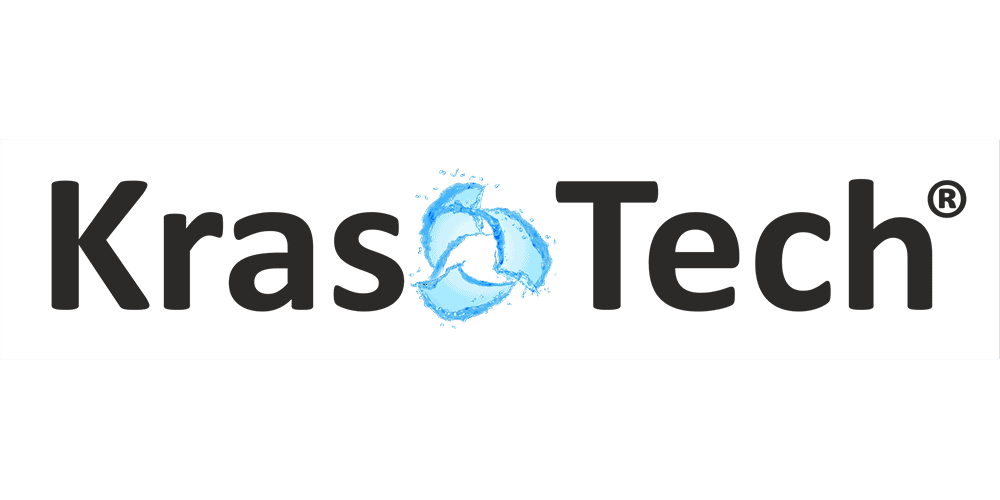 PBF Drainage have recently agreed the sales agency for Krasotech.
Krasotech are the leading experts in drainage installation and impregnation equipment manufactured in Germany for distribution world wide.
PBF Drainage recognises the high quality of their equipment and therefor found it a simple decision to introduce their portfolio into their own sales.
Being manufactured in either stainless steel or light weight aluminium Krasotech inversion equipment can be tailored to suit your requirements. Their simple design, high pressure rating, and endless options, mean that they are suited to all types of lining.
Specialising in LED light cure techniques we also have a wealth of knowledge in the use of hot cure, ambient cure and steam cure. All of which can be installed using the Krasotech equipment.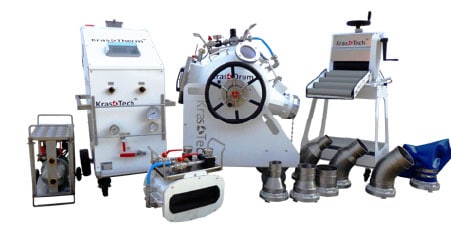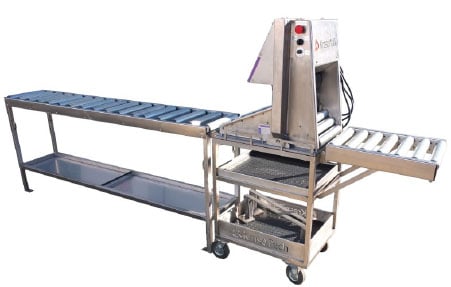 Krasotech's ability to manufacture custom designs enables PBF Drainage to assist in the design or special requirements that you may have, from lightweight to increased pressure ratings, we can also assist in complete one off designs and make recommendations as to your requirements.
With both our own expertise along with Krasotech, we can manufacture manual installation equipment to fully motorised built in solutions, fully bespoke to your requirements.
Some of the major lining manufacturers use Krasotech equipment due to its high specification and long life expectancy, for this reason PBF Drainage recommends this equipment, for use with light cure equipment. The ability to build in light filters whilst still allowing vision into the equipment enables users to watch the installation and the materials being inverted from the inversion drums or sluices.
PBF Drainage Services Ltd also utilises Krasotech's high specification, impregnation system, this equipment can also be built totally bespoke to any requirements, either inside a vehicle or trailer to static equipment for factory impregnation. The equipment can be built for manual use or automated with full protocol recording, utilising either air or electric power depending on the clients requirements. Again PBF Drainage can assist in the design of any equipment.